Bigdinosaur.org runs Linux. Almost all services are hosted on a dedicated server in Liquid Web's Michigan data center. The boxs is a quad-core Xeon E3-1230 with 16GB of RAM and two mirrored SSDs, running Ubuntu 16.04 LTS server on its own 100Mbps uplink port. The web stack is HAProxy for SSL/TLS termination, Varnish for the cache layer, and Nginx for most of the sites.
The server also provides hosting for Houston-area weather blog Space City Weather, run by Eric Berger and Matt Lanza.
I host my own e-mail. Figuring out how to do that correctly was a little crazy, but Postfix + Dovecot + Spamassassin works very well, once tamed. E-mail hosting is done out of my closet, using a small home-built server farm that supports a number of LXC/LXD containers, inside of which run postfox, dovecot, spamassassin, and some other stuff.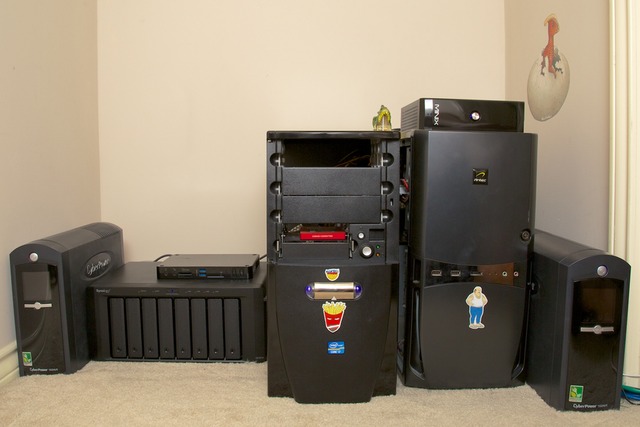 At least for now, I don't have any plans to move e-mail hosting up to the dedicated server because it'd be a pain in the ass...but never say never.